May 08, 2019
One Day With – Claire Bates, Leicester Tigers Stadium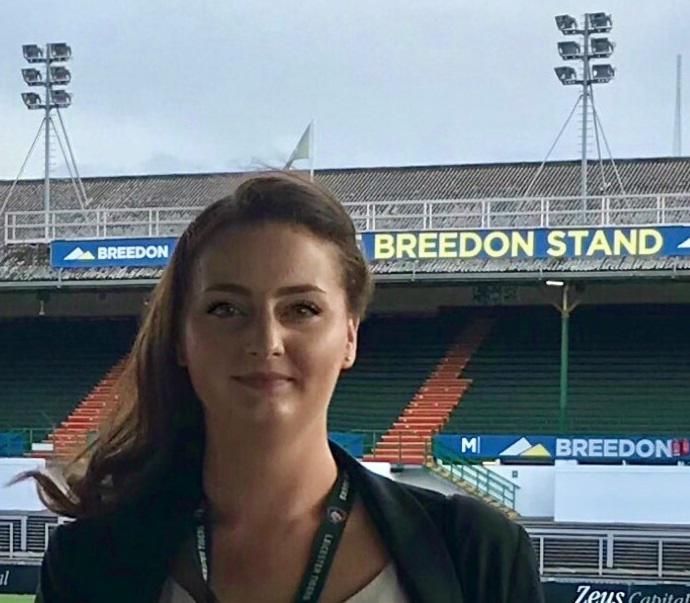 Claire Bates is the Business Development Executive at the Leicester Tigers Stadium and joined the team back in February 2018.
What's the best thing about your job?
The best thing would have to be our team here at the Tigers.
What is the most random thing on your desk?
I work best with an uncluttered workspace so I don't have much on my desk – I guess a mini rugby ball?
Who was your last email from?
Debbie at Stadium Experience. It's such an active group to be a member of – there is so much going on!
What's your 'to-do' list looking like today?
I'm off to Barcelona for the weekend, so it's mainly getting things tied up before the out of office is on.
What part of your day do you look forward to the most?
Stadium show rounds – I really enjoy taking clients around our venue and showing off our great facilities.
What's your best piece of advice for anyone looking to get into the events industry?
Just go for it! It's the people in the industry that make it great and they are all so supportive and welcoming that anyone new to the industry will be well looked after.
If there was one thing you could change about the industry, what would it be?
Last minute event emergencies – all events would run smoothly and as planned!
Favourite destination you've ever visited?
Iceland – I was really lucky to see the Northern lights on my last visit, I hope to go back to explore more of the country soon.
What's your favourite hotel and why?
Melia Cala Galdana; from start to finish the service was fantastic, they went above my expectations to make the stay really special.
What was the last book you read?
"Why we sleep" by Matthew Walker. As the title states, it's all about sleep – why it is absolutely essential for our wellbeing and how to improve the quality of s