15 Jun 2023
The Meetings Show and Spectrum join forces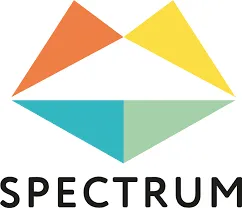 The Meetings Show, the UK's leading event which brings together the world's meetings and events community, has announced a partnership with speaker consultancy Spectrum.
Spectrum, founded by Lauralee Whyte renowned for 15 years of expertise within the speaking and events industry, brings a fresh perspective to the table. With a vast network of diverse business experts and a commitment to widening the corporate speaking landscape, it is set to revolutionise the industry with cutting-edge storytelling.
The Meetings Show provides unparalleled educational opportunities and stays at the forefront of industry trends. By partnering with Spectrum, the show will deliver an exceptional programme packed with insightful sessions led by a diverse range of engaging speakers who will challenge our thinking.
Jack Marczewski, portfolio event director, The Meetings Show, TEAMS Europe and Business Travel Show Europe, said: "Spectrum's expertise in the speaking and events industry, along with their commitment to broadening the corporate speaking landscape, align perfectly with our vision for the show.
"Their fresh perspective and intentional approach to storytelling will undoubtedly enhance the attendee experience. We couldn't be more excited about this partnership and the impact it will have on event professionals."
Here's a sneak peek at some of the captivating speaker sessions presented by Spectrum:
'How To Network If You're An Introvert' by Farah Hussain, Founder of Farah Networking: This interactive session will provide strategies and tips to help introverts become more comfortable and confident when networking in a professional setting. 28 June at 10am.
'How You Can Be A Changemaker Everyday' by Sal Naseem, Former Regional Director for London at the Independent Office for Police Conduct: This session will explore how participants can be changemakers in their everyday lives. Participants will learn how they can use their unique skills and passions to make a positive difference in their community. 28 June at 3.30pm
'Mental health & self-mastery' by Ramat Tejani, Chief Encouragement Officer of The Inspiration Box: This session focuses on being your own personal CEO (Chief Encouragement Officer) and how with the skills of Self Mastery, individuals can more effectively manage their mental health and increase self-awareness. 28 June at 3:30pm.
There are various ways to register to attend The Meetings Show 2023 (at ExCeL London on 28-29 June) which will be co-located with Business Travel Show Europe and TravelTech Show.