The Meetings Show signs multi-year deal with ExCeL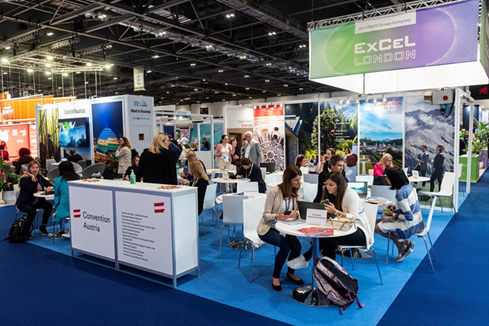 The Meetings Show – the UK's leading exhibition for the meetings, events, and incentives community – has signed a three-year deal to remain at ExCeL London until 2026.
The two-day event, co-located with Business Travel Show Europe and TravelTech Show, brings the business meetings and events industry together for connection, learning and networking, and has been held at London's largest events venue since 2021.
The Meetings Show, Business Travel Show Europe and TravelTech Show are part of Northstar Travel Group, the leading global provider of business-to-business information and marketing services serving all segments of the business and sports meetings, events, travel and hospitality industries.
"We are absolutely thrilled to commit to ExCeL for another three years," said Nick Powell, managing director EMEA at Northstar Travel Group, whose team is currently busy working behind the scenes to build on this year's record-breaking success to create another innovative edition in 2024.
"Since moving The Meetings Show to ExCeL it has well and truly felt like home. The transport links are amazing – especially now that the Elizabeth Line serves the venue – and the infrastructure that is being built around it is world class."
ExCeL's pioneering work in helping to tackle the climate emergency strengthened its appeal to Northstar Travel Group. Certified carbon neutral in 2022 and the first UK venue to achieve the internationally recognised PAS 2060 status, ExCeL's values around sustainability and community strongly align with those of The Meetings Show.
Nick Powell, managing director EMEA at Northstar Travel Group, added: "The synergy between The Meetings Show and ExCeL in terms of values and vision is clear and we are looking forward to continuing to work in partnership."
Ian Senior, senior account manager at ExCeL London, said: "We're delighted that under Nick Powell's stewardship The Meetings Show and its brand are going from strength to strength. We will continue to support it and have a great presence at the show. We are very excited to continue to talk about our expansion and development and the best place for us to do that is at The Meetings Show for the next three years."
Next year's edition of The Meetings Show will take place on 19-20 June. It will give event organisers the chance to meet with hundreds of suppliers, develop their industry knowledge and stay ahead of current trends, streamline the event planning process, and expand their network.