21 Jun 2023
The Meetings Show partners with Swapcard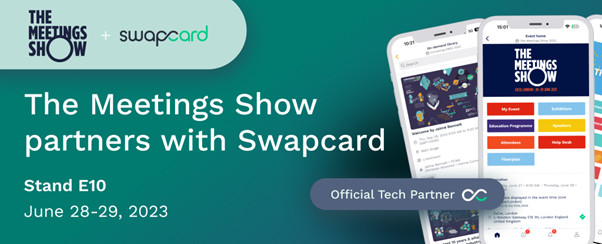 The Meetings Show 2023 is delighted to be working with Swapcard, the easy-to-use event and community platform made to create meaningful connections.
Everyone attending the show – from exhibitors to buyers – will be encouraged to download the Swapcard app and enjoy a range of features designed to provide an engaging and personalised event experience for all attendees.
They can easily plan their visit, book meetings, register for educational sessions, use Swapcard's AI to network with the right people, navigate with an interactive floor plan thanks to MapsPeople, and so much more.
Visit the Swapcard and MapsPeople teams at stand E10 to find out how the platform is designed to boost exhibitors' ROI and keep attendees coming back every year.