06 Jun 2022
The Meetings Show partners with Swapcard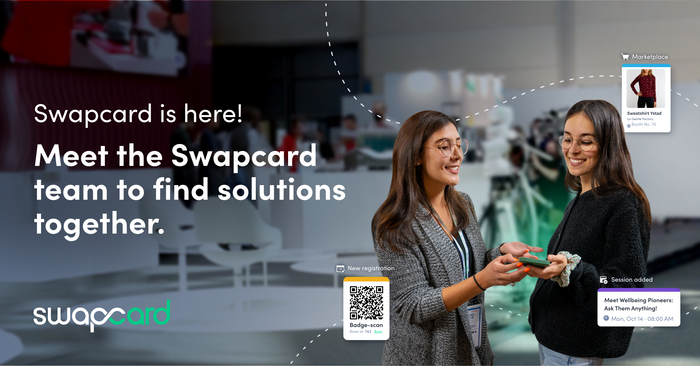 Swapcard is thrilled to be partnering with The Meetings Show for its 10th edition. It will power the show's event app throughout the show at ExCeL London on 29 and 30 June.
The app will streamline everyone's event experience by providing a centralised place for badge scanning, where buyers and suppliers can connect, attendees can check their schedules and discover upcoming sessions, an interactive map which will help users navigate the show floor, and much more.
The hosted buyer programme will also be managed through Swapcard, making it easy for buyers and sellers to schedule meetings and manage their availabilities.
Having hosted 3000+ events in 2021 alone, Swapcard has strengthened its event expertise and knows exactly how to tackle the challenges and address the needs of the everchanging events world. To discover more about Swapcard's expertise and the solutions they offer, check out their latest blog on "How to achieve higher ROI with your events." They share client case studies from 2022 that demonstrate exactly how valuable a seasoned event tech partner is.
Be sure to visit the app help desk during this event and have a chat with Swapcard to discover more about their solution.