18 Oct 2019
Meet @ Event Tech Live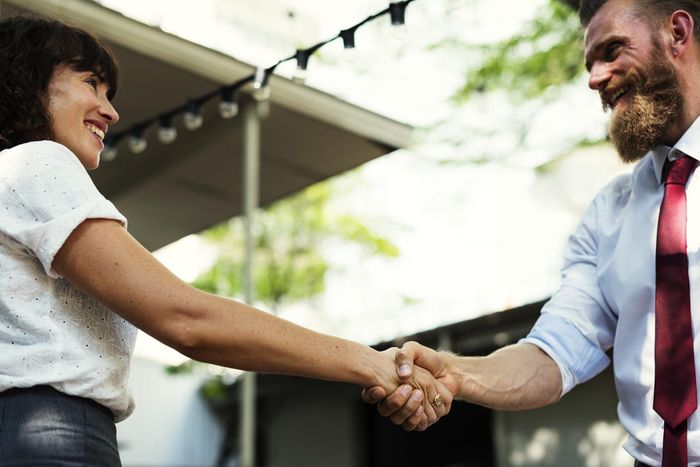 The masterminds behind Event Tech Live (ETL) have today launched their new networking app that will act as the central point of bookings, meeting schedules and communication for visitors and exhibitors.
ETL partnered with Grip, the multi-award-winning event matchmaking solution, to introduce this year's networking platform. Grip is a trusted software provider that has worked with the likes of dmg events, Reed Exhibitions, Clarion Events and Messe Düsseldorf. The app will boost visitor engagement and interaction, as well as allow users to get the most value out of their time at an event.
Book meetings & sessions
The Meet @ Event Tech Live app will allow pre-registered attendees to connect with fellow event peers and schedule meetings with speakers and exhibitors. Other features include scheduling which of the 70+ free educational sessions users want to attend as well as matchmaking recommendations.
This year, visitors will be able to schedule meetings with exhibitors at their stands, bookable through the app. This is as well as scheduling meetings in the dedicated networking area, the 1-2-1 Meeting Zone (sponsored by One World Rental) where visitors can book meetings with exhibitors and other industry peers.
Efficiently plan your time
Co-founder at Event Tech Live, Adam Parry, described the new partnership as "essential" to allow visitors to get the most out of the event: "All the information you need when visiting Event Tech Live can sit right in your pocket on your smartphone. It will change the way visitors and exhibitors spend their day – users can efficiently plan their time, from booking meetings to scheduling sessions."
Other than encouraging engagement, the app boosts users' value for time, ensuring they get the most out of their time at the show. To take full advantage of all the features it has to offer, visitors will need to register to attend ETL. After which they will receive a welcome email in which a code is sent that will allow users to log into the app. Registration is quick, easy and completely free.
AI-powered matchmaking
Tim Groot, Grip's CEO, commented: "We are honoured to be partnering with Event Tech Live on providing visitors with our AI-powered event matchmaking experience. Together with ETL, we'll be able to provide attendees with the ability to get smart recommendations on who to meet and easily schedule meetings.
"Contrary to last year, attendees can choose to either have the meetings in the dedicated meetings area or at the exhibitor's booth. This is especially helpful if you're looking to get a live demo from an exhibitor on their product.
"We really hope that everyone is going to enjoy the Grip experience and have an increased return on time from using the platform!"
Event Tech Live is the only show in Europe dedicated to event technology, with over 2,000 visitors expected to walk through the doors. It is free to attend and will take place on 6th-7th November at the Old Truman Brewery, London.