17 Dec 2019
MALTA TO HOST POST-SHOW FAM TRIP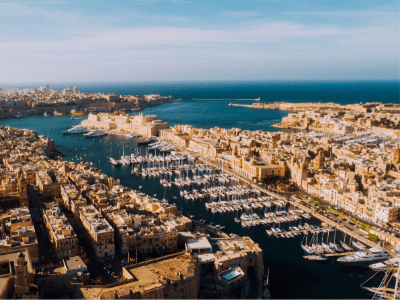 Malta has been confirmed as the second market to host a post-show fam trip at The Meetings Show 2020.
The four-day trip to the Mediterranean island will take place from Thursday 25th to Sunday 28th June and is open to UK-based buyers only.
Malta, which sees an amazing 300 days of sunshine on average per year, is firmly established as a favourite conference and incentive destination among FTSE100 companies and beyond. The market has decades of experience of hosting a myriad of events – from international political summits to corporate celebrations – not to mention creative teambuilding days.
However, Malta is not resting on its laurels and is continuing to work hard to attract MICE visitors. Accessing the island is easier than ever with flight connections to 19 UK airports and Air Malta operating 7% more flights to and from London during the winter 2019/2020 season
And its efforts appear to be working: Malta recorded an increase of 14.3% in visitors in 2018 and the trend has continued into 2019, with latest figures showing a rise of 4.7%.