01 Feb 2019
Hosted buyer registration now open for The Meetings Show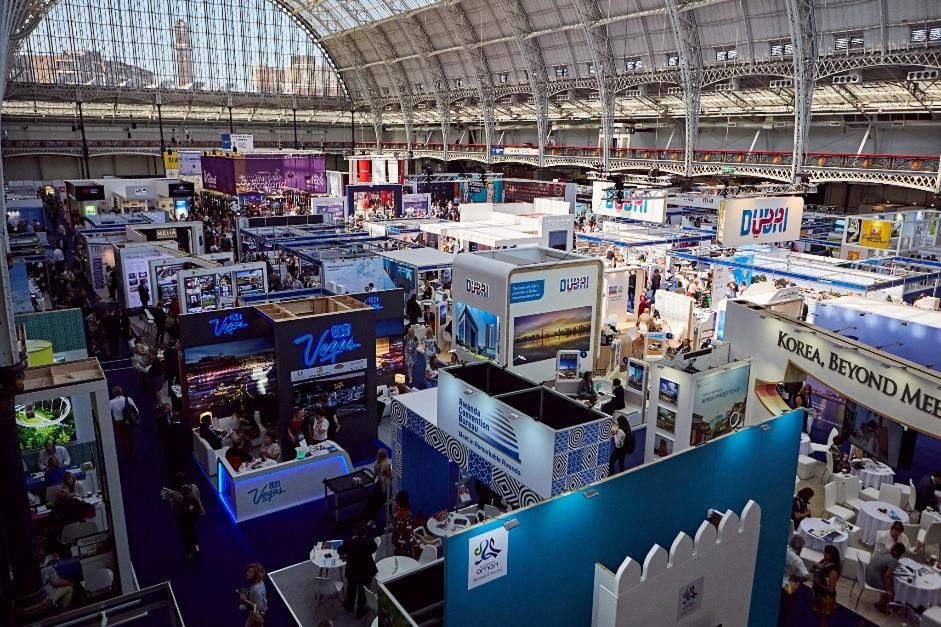 Hosted buyer registration is now open for the premier event for the UK inbound and outbound meetings industry.
The Meetings Show, taking place on Wednesday 26 and Thursday 27 June at Olympia London, offers a tailored buyer-led programme designed for buyers to maximise their time out of the office and give a new perspective to their event planning process.
Hosted buyers attending the show for one, two or three days (including attendance of the Pre-Show Conference on Tuesday 25 June) benefit from a dedicated appointment diary to book pre-scheduled meetings with exhibitors, as well as support with travel, accommodation and a whole host of other benefits.
Those attending on the three-day programme can enjoy exclusive education at the Pre-Show Conference, with dedicated streams for association, corporate and agency buyers, as well as the Hosted Buyer Welcome Reception, which last year attracted more than 400 attendees.
Della Penfold, hosted buyer programme manager for The Meetings Show, said: "Our new, streamlined hosted buyer programme debuted at The Meetings Show 2018 and was extremely well-received thehosted buyers who took part. Unlike with some shows, we don't make appointment matches, so it's entirely down to the buyer who they want to meet with, and with the three attendance option it provides more flexibility for those tight on time."
All hosted buyers at The Meetings Show, including associations, agencies, PCOs, corporates, incentive houses, venue-finding agencies and charities, are pre-qualified to participate based on the number and scale of events organised, budgets held and decision-making power.
In 2018, the average hosted buyer held an average annual budget of £2,250,790 for events, and 41% of hosted buyers organised more than 20 events per year.
Rachel Lawty, global account manager at HelmsBriscoe and hosted buyer at The Meetings Show 2018, said: "The Meetings Show is a great educational event for meeting suppliers, networking with colleagues and event organisers. I can highly recommend the Pre-Show Conference, the speakers were fabulous and highly motivational."
Registration for The Meetings Show's 2019 hosted buyer programme is open from today (Tuesday 5 February). To apply, visit bit.ly/TMS-Hosted-Buyer-2019.
Taking place on Wednesday 26 and Thursday 27 June 2019, The Meetings Show is the premier event for the UK inbound and outbound meetings industry, organised by Centaur Live (a division of Centaur Media Plc). Organised by meeting professionals for meeting professionals, it is focused around a large exhibition, networking opportunities and professional education. The hosted buyer programme – the largest in the UK – attracts buyers from the corporate, association, agency and public sectors. The show features destinations from over 50 countries across 6 continents, venues, hotels and key providers of meetings products and services.
The Show includes:
The Exhibition: Featuring destinations, venues, hotels and suppliers, the exhibition sits at the heart of The Meetings Show.
Education Programme: Planned by education experts from across the industry, the conference sessions work in harmony with the exhibition and more than 10,000 meetings taking place on the floor.
Networking: The Meetings Show offers an unrivalled networking opportunity for event venues, event buyers and suppliers. For those looking to see more before and after the show, there will also be fam trips visiting key destinations around the UK and internationally.
The Meetings Show has an Advisory Board that meets several times a year both in person and virtually, bringing together their wealth of experience, ideas and strategic understanding of the meetings industry.

www.themeetingsshow.com
@MeetingsShow
For further press information please contact:
Custard Communications
Lesley Whyte
lesley@custardcommunications.com
Natalie Blachford
natalie@custardcommunications.com
01483 740747