01 Jul 2020
Five LGBTQ+ friendly meetings and events destinations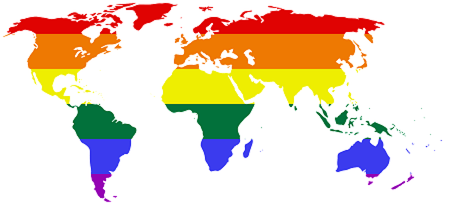 Continuing The Meetings Show's celebration of the wonderful LGBTQIA+ community within the meetings and events industry and the valuable contribution it makes to the global impact of meetings and events, we put the spotlight on some of the world's most welcoming LGBTQA+ destinations and their events facilities.
Amsterdam, The Netherlands
Easily accessible, both from other destinations (Schipol Airport is a 15 minute taxi ride from the city) and within the city, with more than 500 venues (like RAI Amsterdam), more than 36,000 hotel rooms, a strong business network and a renowned hub for life sciences and health, the Dutch city of Amsterdam provides a popular base for European meeting planners. The canalside city also has a long history in welcoming people of all cultures and is often considered the birthplace of LGBT rights. Homosexuality was decriminalised there in 1811 and one of the world's first gay rights organisations – the COC – was founded in Amsterdam in 1946.
Brighton, UK
This British seaside city is known as the LGBTQIA+ capital of the UK, so takes the lead in providing a warm welcome to the LGBTQIA+ community. Due to its wealth of meetings facilities, Brighton & Hove is also the perfect place to hold a conference, business meeting, exhibition or corporate social function. Situated less than an hour's journey from Gatwick Airport, the Sussex destination is recognised nationally and internationally as a leading and dynamic conference city, combining a seaside location with a vibrant city atmosphere and hosts a large number of high-profile events each year from its many conference centres and hotels.
San Francisco, US
The City by the Bay is known for its liberal, alternative lifestyles, according to Visit California, so is one of the best-known areas in the world for LGBTQIA+. The Californian city has played a vital role in the gay movement and you'll find gay-friendly businesses scattered across the city. More recently, San Francisco has invested heavily in the expansion of its events offering. Developments include the completion of the Moscone Center expansion, adding more 170,000 gross square feet of flexible meeting space to the centrally-located convention and exhibition centre, and the completion of a $35m renovation of the 531-bedroom RIU Plaza Fisherman's Wharf, which includes 10,000 sq ft of event space.
Sydney, Australia
Sydney is regularly hailed as one of the world's top meetings and events destinations thanks to its ample choices of flexible and technologically-advanced meeting venues. The city's iconic event venues include Sydney Olympic Park – an all-inclusive business precinct offering 22,000 square metres of exhibition space and over 100 different function spaces, and International Convention Centre Sydney. While it provides plenty to attract meetings planners, Sydney is also one of the most welcoming and gay-friendly travel destinations in the world, making this Australian city a top choice for LGBTQIA+ events in Australasia and Asia.
Tel Aviv
Billed as Israel's number one centre for commerce and business tourism, Tel Aviv is also a city with a vibrant culture and nightlife, meaning it has much to offer those looking to provide a rounded experience for delegates. The city has opened its arms widely to the LGBTQIA+ community, with a quarter of its residents identifying as gay and its welcome extending to all LGBTQIA+ visitors. Tel Aviv boasts dozens of meetings and events spaces, catering for many different types of events, including The Israel Trade Fairs & Conventions Center featuring nine exhibition pavilions and halls.