18 Aug 2021
Check out Shocklogic's new look at The Meetings Show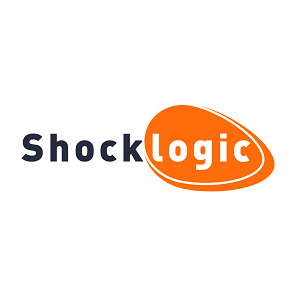 Shocklogic is an award-winning, family-run, value-centred events technology company providing software, solutions, and services to support every aspect of the event life cycle. Founded in 1997, we've had our finger on the pulse of events technology for nearly 25 years.
We've been exhibiting at The Meetings Show since 2014 and are so excited for this year's landmark hybrid event. Despite the ongoing challenges of the pandemic, it's been a successful year for Shocklogic, and we've got some exciting new things to share.

New Look
If you've visited us before at The Meetings Show, you might notice some differences this time around: we recently launched a new brand identity! From updated colours and graphics to a whole new logo and revised product names, our new image is as bright, modern, and innovative as our solutions.
We didn't stop there, however--with the guiding principles of clarity, intuitiveness, and usability in mind, we also launched a new website!
Both our rebrand strategy and website renovation were a wholly in-house effort, and we couldn't be more pleased with the result. Check it out at shocklogic.com.

Hybrid Events
Shocklogic has been supporting our customers to make the transition to virtual and hybrid events for close to 10 years. With the sudden demand for online events last year, we've been perfectly positioned to deliver cutting edge hybrid experiences that ensure no attendee, exhibitor, or presenter is left behind.
Here's a peek at what hybrid events can offer:
● A virtual platform runs side-by-side with your face-to-face event
● Attendees, presenters, and exhibitors can participate from anywhere in the world
● A customised mobile app connects the onsite and remote audiences for maximum participation, interaction, and networking
● Centralised registration for both face-to-face and remote participants
● Multiple ticket types and exhibitor options to maximise revenue
● Traditional in-person event offerings can be supplemented with closed captioning, virtual booths, video conferencing, and on-demand content
Schedule a meeting at the show or request a demo to learn more!

Triumphant Collaborations
Finally, we would love you to check out the brand new Success Stories page on our website, where we'll be sharing case studies that showcase specific examples of our work and highlight our successful partnerships.
Here at Shocklogic we're counting the days until we can set up our TMS exhibitor stand, and we can't wait to see everyone there!