26 Nov 2019
Belfast to host post-show fam trip at The Meetings Show 2020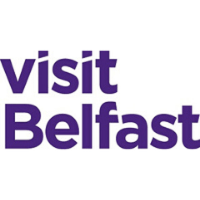 Belfast has become the first city to confirm that it will be hosting a post-show fam trip at The Meetings Show 2020.
Post-show fam trips offer destinations around the UK and internationally the chance to showcase everything they have to offer to a select group of The Meetings Show's pre-qualified hosted buyers.
Lasting anywhere between 24 hours and four days, the tours can highlight the best hotels, venues and attractions to help buyers get a real feel for what hosting an event in that destination would be like.
Rebecca Smyth from Visit Belfast said: "By hosting a post-show FAM trip at The Meetings Show in 2020, we will explore some of the city's hidden gems, as well as showcasing the wonderful conference venues and hotels everyone knows and loves. Seeing is believing and we really want to bring the world to Belfast, to allow people to see first-hand what the city has to offer – everyone who visits us loves the city, venues, hotels, restaurants and, most of all, the hospitality."
In 2019, the West Midlands, Bristol, Aberdeen, Brighton and Paris all welcomed small groups of buyers to their post-show hosted visits. Amy Bramhall, convention bureau manager at Meet Bristol, said: "Hosting fam trips is really worthwhile for bringing business to the city – it's important for buyers to experience what a destination can offer first-hand. Getting a feel for the city and building relationships with key suppliers builds a strong foundation for future business.
"Hosting a fam trip is a great opportunity for us to invite international buyers to Bristol. The support we receive from Luke and the team at The Meetings Show in regard to qualifying buyers, advertising the trip and arranging travel is invaluable to us as a small organisation."
Destinations exhibiting at The Meetings Show in 2020, which takes place on Wednesday 24 and Thursday 25 can apply to join the line-up of post-show fam trips and have the opportunity to engage buyers directly with their city or region.
For more information, contact Luke Roberts, lroberts@ntmllc.com, or visit www.themeetingsshow.com.