11 Nov 2020
83% of buyers recommend The Meetings Show as 2021 show dates are confirmed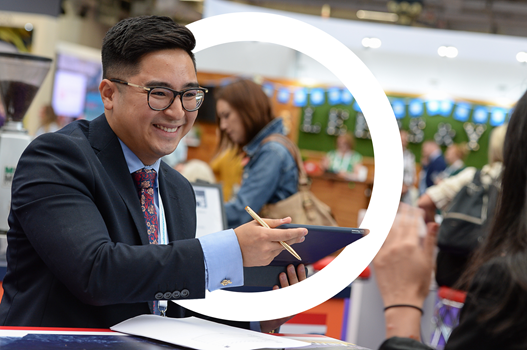 The first virtual The Meetings Show has been hailed a success, with 83% of buyers 'likely' or 'extremely likely' to recommend the event to industry colleagues.
The leading event for the meetings and events community took place as a virtual show from 19-21 October this year, with almost 1,400 qualified buyers meeting with 250 exhibitors. Now, as The Meetings Show confirms that it will take place on 22 and 23 June 2021, buyers are already earmarking the date to attend.
According to the results of a post-show survey, 90% of buyers said they would 'probably' or 'definitely' attend The Meetings Show again after the same number rated the delivery of the 2020 event 'good' or 'excellent'. More than 4,000 event professionals from around the world attended The Meetings Show online over three days in October. When asked for their views on the show, buyers gave a rating of 4.25 out of 5 for overall satisfaction and 4 out of 5 for value of time. Engagement on the virtual platform was also high with over 52,822 messages exchanged, 4,226 video calls taking place and hours of educational content watched, including a closing keynote by Fyre Festival's Andy King.
The Meetings Show 2020 was delivered as a fully virtual show in 2020 due to the COVID-19 pandemic. The 2021 show will be delivered as a hybrid event with live and virtual elements planned.
Jack Marczewski, The Meetings Show's Event Director, said: "The Meetings Show team faced a number of challenges as it planned and prepared to deliver the event virtually, but everyone worked tirelessly to ensure the show brought the meetings and events community together and deliver its aim of connecting, informing and engaging attendees. Early feedback on the show was outstanding, so we're thrilled to see that the results of our buyer survey back this up and prove that satisfaction levels were high. We're grateful to the industry for getting behind and supporting this year's show so well and are looking forward to planning our next show and making it even more successful than our last."