Shocklogic
Stand: B24 - shocklogic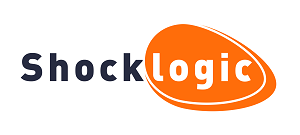 Shocklogic understands the needs of the meetings industry like no other technology company. Founded in 1997, we've had our finger on the pulse of events technology for nearly 25 years. Our extensive suite of software and services supports event organisers in every aspect of producing cutting edge events, whether onsite, virtual, or hybrid.
Made up of a vibrant and unstoppable mixture of technology specialists, association experts, and event organisers, the Shocklogic team is our greatest source of pride. Represented by more than 20 nationalities, we are a diverse company with a global perspective, yet we treat both our clients and team members like family.
We are an award-winning, family-run, value-centred company with an international client base, including some of the world's largest and most complex organisations.
At Shocklogic, your event is our passion.
Address
Unit 46, The Link
49 Effra Rd
London
SW2 1BZ
United Kingdom
Shocklogic supports event organisers and associations with cutting-edge event management software, services, and technology for face-to-face, hybrid, and virtual events.

Check out our visually immersive online experiences that can be tailored to any type of event or complexity of programme.
Shocklogic provides powerful event management software for events, meetings, and members, but did you know that we also provide the people power that drives the success of your event?

Shocklogic's versatile app solution allows you to create a bespoke mobile app tailored to your event's unique requirements. Our apps synchronise with all features of your virtual platform, come fully ...